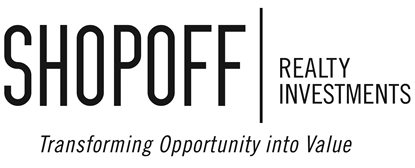 Villages at Wasson Canyon
At Shopoff Realty Investments, we often have to exhibit great patience to achieve our desired results. We couple this with a reputation for skillful execution. Our acquisition of the Villages at Wasson Canyon is an example.
Shopoff Realty Investments had previously looked at this land, which was adjacent to other Shopoff Realty Investments holdings and comprised of three expired tract maps encumbered by millions of dollars in delinquent property taxes and a defaulted assessment district. Due to market conditions, we decided not to pursue it further.
Circumstances changed in 2003 when the seller contacted us after having been through several failed sales contracts.
We moved quickly, acquiring only the most desired section of the expired maps, plus some additional acreage not included in the original offering. We then negotiated a settlement with the city of Lake Elsinore and the County of Riverside regarding the defaulted assessment districtís property taxes. This was a crucial element necessary for a successful project.
Once we had the tax issue resolved and the acquisition underway, we began to process a new map of the property. The new map yielded an increase of 20 lots and allowed for a total proposed development of 191 home sites. Due to the cityís desire to hasten the disposition of the assessment districtís property tax issue, we were able to obtain expedited processing for the project and received approval within one year of acquisition of the site.
The 191 lot Villages at Wasson Canyon first phase was sold to Lennar Homes in 2005. The site improvements were completed in 2006 along with the first home sales.

Investing in Shopoff Realty Investments limited partnerships involves a high degree of risk, including the possible complete loss of your investment. In addition to being an illiquid investment with an uncertain liquidity date, these investments may have other risks. The past performance of any of Shopoff Realty Investments' Limited Partnerships is no guarantee of future results.
- - -
Shopoff Realty Investments
Corporate Headquarters
2 Park Plaza, Suite 700
Irvine, CA 92614
Main: 949–417–1396
Fax: 949–417–1399