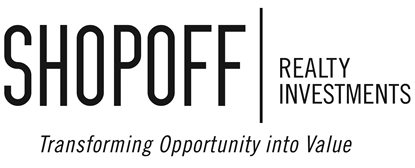 Uptown Newport - 1,244 Multi-Family Units
Newport Beach, California
Project Description:
Shopoff Realty Investments successfully completed the entitlement process in the City of Newport Beach in early 2014 with unanimous approvals from both the Planning Commission and City Council. The entitlements and land use approvals include: a certified environmental impact report (EIR); Planned Community zoning with site-specific zoning standards; architectural and landscape design guidelines; a tentative tract map; an affordable housing implementation plan; and a development agreement that vests the entitlements through 2025. Shopoff Realty Investments also gained approval from the Planning Commission for master architecture and landscape architecture that allows subsequent site development plan approvals to be processed at the City staff level and does not require future Planning Commission or City Council approval as is typically required for projects within the City. This will expedite and substantially simplify the future implementation of individual buildings planned for construction in Uptown Newport.
Location:
Uptown Newport consists of 25 acres of developed land located in the City of Newport Beach on the north side of Jamboree Road at Fairchild Road, just east of the intersection of Jamboree Road and MacArthur Boulevard. The property's unsurpassed location in the heart of the Jamboree Road corridor in Newport Beach makes Uptown Newport ideal for redevelopment into high density mixed use residential development.
Acquisition Summary:
Shopoff Land Fund, in a partnership with DRA Advisors, a New York based private equity firm, purchased the property from Conexant Systems, Inc. for $23.5 million in December 2010, which equates to $940,000 per acre. We were successful in negotiating an extended escrow that enabled us to resolve several key issues during due diligence and secure entitlements that allocate 1,244 residential units to the property prior to closing. Pre-acquisition due diligence efforts consisted of the following milestones:
Assessed the environmental conditions on the site and negotiated an Environmental Management Agreement with the seller to define future cleanup responsibilities.
Successfully negotiated an environmental insurance policy with $25 million in coverage.
Renegotiated leases with TowerJazz, a semiconductor computer chip manufacturer, with annual rents of $2.3 million.
Entered into a new lease with Conexant (seller) for a lease back of a portion of the space with annual rents of over $700,000.
Sought and received unanimous approval from the City of Newport Beach City Council for an Integrated Conceptual Development Plan (ICDP) for 1,244 residential units and 11,500 square feet of neighborhood retail.
Evaluated phasing considerations and prepared preliminary development plans for developing the site into a high-density mixed use residential village.
Business Plan:
Shopoff Realty Investments is now proceeding with site development activities for the first phase of development in Uptown Newport, and will serve as the master developer for Phase 1. Shopoff Realty Investments will grade the site and develop the streets, utilities, a 1-acre public park, and the master landscaping for Phase 1. Our joint venture partnership with The Picerne Group will build and own 493 apartment units in two phases, along the Jamboree Road frontage. Shopoff Realty Investments is currently in the process of selling a 2.5-acre parcel within the first phase that is planned for a seniors project.
Shopoff Realty Investments, through an affiliate, retained ownership of the balance of the Uptown Newport project. This site will be the second phase of development and contains 12.04 acres, approved for development of up to 564 units. The property is currently improved with 323,357 SF of manufacturing and office space leased to TowerJazz.
Shopoff Management, Inc., an affiliate of Shopoff Realty Investments, managed the property since the original site acquisition in December of 2010 and will continue to serve as the property manager for the remaining leases in the Phase 2 portion of the property. During the past three years, Shopoff Management, Inc. successfully leased vacant spaces and managed ongoing building operations.

Investing in Shopoff Realty Investments limited partnerships involves a high degree of risk, including the possible complete loss of your investment. In addition to being an illiquid investment with an uncertain liquidity date, these investments may have other risks. The past performance of any of Shopoff Realty Investments' Limited Partnerships is no guarantee of future results.
- - -
Shopoff Realty Investments
Corporate Headquarters
2 Park Plaza, Suite 700
Irvine, CA 92614
Main: 949–417–1396
Fax: 949–417–1399