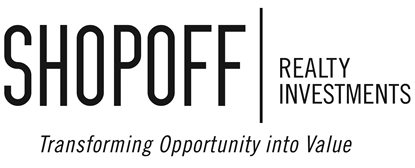 Springbrook and Spring Mountain Ranch
In developing Spring Mountain Ranch and Springbrook Estates, Shopoff Realty Investments created what is destined to become one of Riverside County's premier master-planned communities. Together, these two adjoining projects include over 2,100 homes and associated amenities. Although acquired at different times and processed separately, they ultimately required complementary planning efforts.
Spring Mountain Ranch was to be a single-family residential master-planned community consisting of nearly 1,500 lots on roughly 435 acres of citrus groves. Farmed for almost a century, these citrus groves were some of the first put into production by Sunkist.
As part of the approval process, we worked diligently with neighborhood groups, the environmental community, neighboring cities, and state and federal regulatory agencies to engineer a community that would meet or exceed all of their expectations. Among the first approvals received were a specific plan, six tentative tract maps, an environmental impact report, a zone change and a general plan amendment. That accomplished, we were well on our way to setting the standard for excellence in the area's first move-up master-planned community.
We faced one additional challenge: obtain sanitary sewage treatment service for the development. Through expert and persistent technical studies and political negotiations, we secured a commitment from the city of Riverside to grant us sufficient capacity in their wastewater treatment facility.
Prior to obtaining all approvals for Spring Mountain Ranch, another group of grove owners approached us about purchasing their citrus properties as well. After discussing development alternatives for the surrounding community and other areas with Riverside County Supervisors and administrators, we determined that there was a need for a greater variety of residential products, and most importantly, a regional recreation park. In just over a year, we consolidated 16 parcels of land totaling 184 acres immediately adjacent to Spring Mountain Ranch to address this need. We then mapped the property to provide 650 single-family residential lots, 16 acres of pocket and linear passive parks, and a 34-acre active recreation facility with baseball/softball diamonds, soccer fields, basketball and tennis courts, picnic areas, and snack bar and restroom facilities. The product of this second planning effort, Springbrook Estates, included lots ranging from 4,000 to 5,500 square feet. These smaller lots complemented the larger 7,200 to 10,000 square-foot lots in Spring Mountain Ranch. The recreation park was sized to address the needs of both Spring Mountain Ranch and Springbrook Estates, as well as the rest of the Highgrove area.
The Spring Mountain Ranch project, except for 11+ acres of commercially zoned land, was sold to RWR Homes in 2004 for 53 million dollars. Springbrook Estates was sold to Centex Homes in 2005 and 2006 for 72 million dollars.

Investing in Shopoff Realty Investments limited partnerships involves a high degree of risk, including the possible complete loss of your investment. In addition to being an illiquid investment with an uncertain liquidity date, these investments may have other risks. The past performance of any of Shopoff Realty Investments' Limited Partnerships is no guarantee of future results.
- - -
Shopoff Realty Investments
Corporate Headquarters
2 Park Plaza, Suite 700
Irvine, CA 92614
Main: 949–417–1396
Fax: 949–417–1399