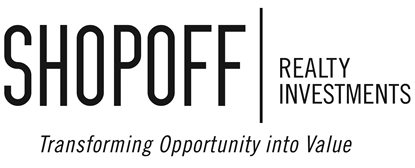 Ramsgate
In January of 1998, Shopoff Realty Investments acquired 1,190 acres in Lake Elsinore, California through a partnership with Credit Suisse First Boston. The project was approved for over 3,000 residential units, along with commercial sites, school sites and parks. The partnership envisioned revising the existing maps and re-selling two to three years later, after we had enhanced the value.
Shortly after our purchase we encountered over 60 pairs of federally listed threatened birds known as the Coastal California Gnatcatcher, which required us to alter our plans. Over the course of several years of negotiation, we successfully obtained approvals on four revised tentative tract maps covering the 411-acre portion of the project northwest of Wasson Canyon. We had revised the four maps to provide for 1,013 lots, a school site, an apartment site, a community park and a commercial site.
In November of 2003, we sold the residential lots, school site and park site to Centex Homes, while retaining the apartment site and the commercial site. Centex is projected to sell the last of the 1,013 houses constructed on the lots sold to them by the end of 2007. In September of 2004, we sold the apartment site to Fairfield Residential, which completed the construction of 352 approved apartment units in 2006 and expects full occupancy in 2007. In late 2006, we sold a 127 lot map to MBK Homes, which followed our Specific Plan Amendment changing the commercial site to a single family residential site. MBK Homes plans to commence construction of the 127 unit private community in 2007.
As part of our negotiations with the U.S. Fish and Wildlife Service and other regulatory agencies, we agreed to sell 600 acres of the project lying southeast of Wasson Canyon deemed an occupied habitat for the Gnatcatcher. Although this sale was well below the value of residential land, we were still able to generate a profit and support Riverside County in the creation of its Multi-Species Habitat Conservation Plan. In addition, the negotiation allowed us clearance to process 296 lots on the remainder of the project. Our team also worked with the Riverside County Transportation Commission (RCTC) to expedite the widening and realignment of the adjacent Highway 74. The negotiation allowed us to maximize our development areas, as well as obtain several traffic signals to ensure quality access to the project. Additionally, we were able to install infrastructure at the same time as the RCTC performed their work, thus saving both time and money and ultimately yielding a greater sales price.
Investors should not assume that they will experience similar returns as to this investment or any other prior programs. Investing in Shopoff Realty Investments limited partnerships involves a high degree of risk, including the possible complete loss of your investment. In addition to being an illiquid investment with an uncertain liquidity date, these investments may have other risks. The past performance of any of Shopoff Realty Investments' Limited Partnerships is no guarantee of future results.
- - -
Shopoff Realty Investments
Corporate Headquarters
2 Park Plaza, Suite 700
Irvine, CA 92614
Main: 949–417–1396
Fax: 949–417–1399