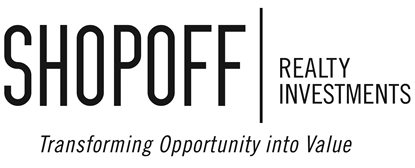 1994 Land Fund II, Dallas I, LP
The Resolution Trust Corporation (RTC) auctioned off a loan pool consisting of 37 defaulted land loans with a book value of $55 million. These loans were secured by land in five states and comprised over 6,000 acres of land.
In a very short period of time William A. Shopoff's team of specialists underwrote and evaluated the risk of the assets in the loan pool. His team set about winning the bid for the pool of loans for each asset within the land pool.
Based on the due diligence performed in evaluating these assets and determination of a preferred exit strategy for each asset, we began negotiating the disposition of individual loads that were acquired. Part of the plan was settling some of the larger defaults, as well as foreclosures and sale of the land on a few of these properties. This was done rapidly and relentlessly. The RTC had not pursued collection on many of these loans for over a year, whereas William's team resolved many of the challenges in a matter of months. Within 12 months all of our investors' capital had been returned through the precise execution of the plans for each asset.
Over the course of the next decade, our team continued to work on maximizing value, having to create numerous exit strategies ranging from subdivision of parcels, re-zoning and creating joint ventures.
This long-range plan resulted in the foreclosure or sale of the property or settlement of the debt on all parcels and generated a return in excess of proforma expectations.

Investing in Shopoff Realty Investments limited partnerships involves a high degree of risk, including the possible complete loss of your investment. In addition to being an illiquid investment with an uncertain liquidity date, these investments may have other risks. The past performance of any of Shopoff Realty Investments' Limited Partnerships is no guarantee of future results.
- - -
Shopoff Realty Investments
Corporate Headquarters
2 Park Plaza, Suite 700
Irvine, CA 92614
Main: 949–417–1396
Fax: 949–417–1399